Head and Cam swap photos
Here are few snapshots of the engine in various stages of the my first Head/Cam swap (MMS heads/cam)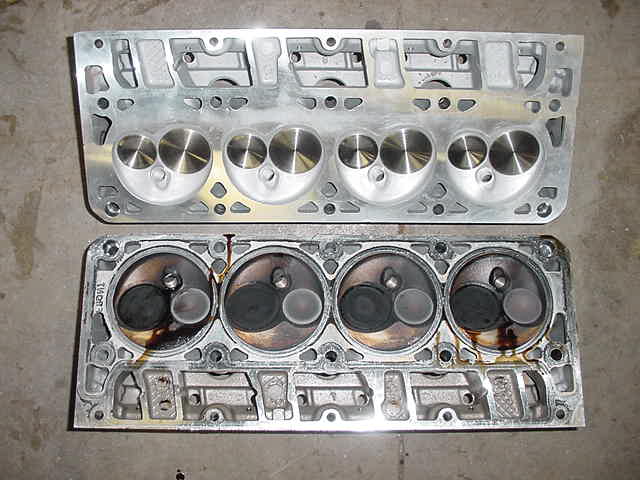 Old Heads vs. New GTP Stage II heads (Currently on the Car)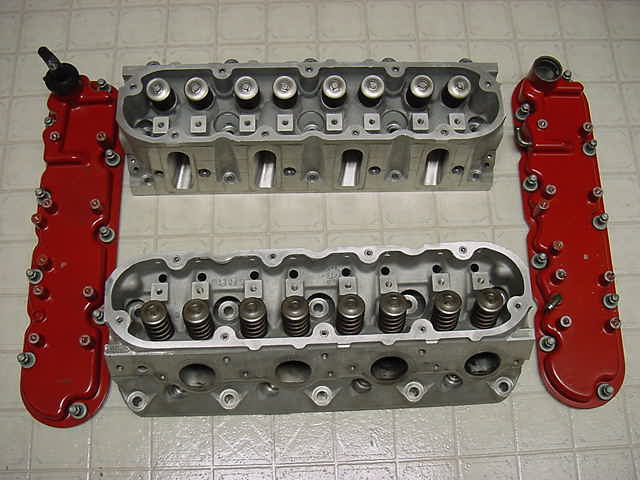 Pics of the MMS heads/Valve covers prior to installation
The heads have Comp 918 Valve springs and Titanium retainers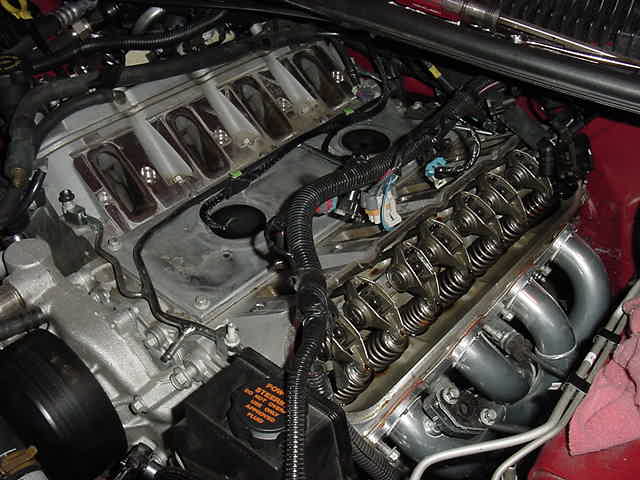 Here's a shot taken after the removal of the intake and Driverside valve-cover
Notice the intake coolant pipes that are now visible. These run underneath the intake. Also notice the driverside Mac header.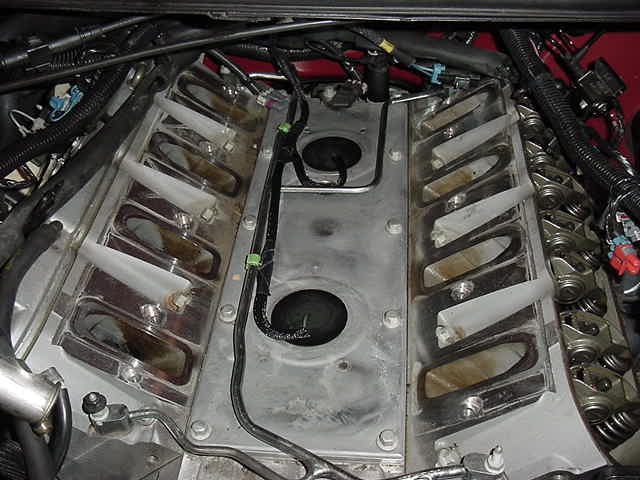 Nice shot of the intake coolant pipes and the intake runners on the stock LS1 heads
The lifter valley is located underneath this cover. Also beneath this cover
is the LS1's Knock Sensors. An over-sensitive Knock sensor can rob you of valuable Horsepower.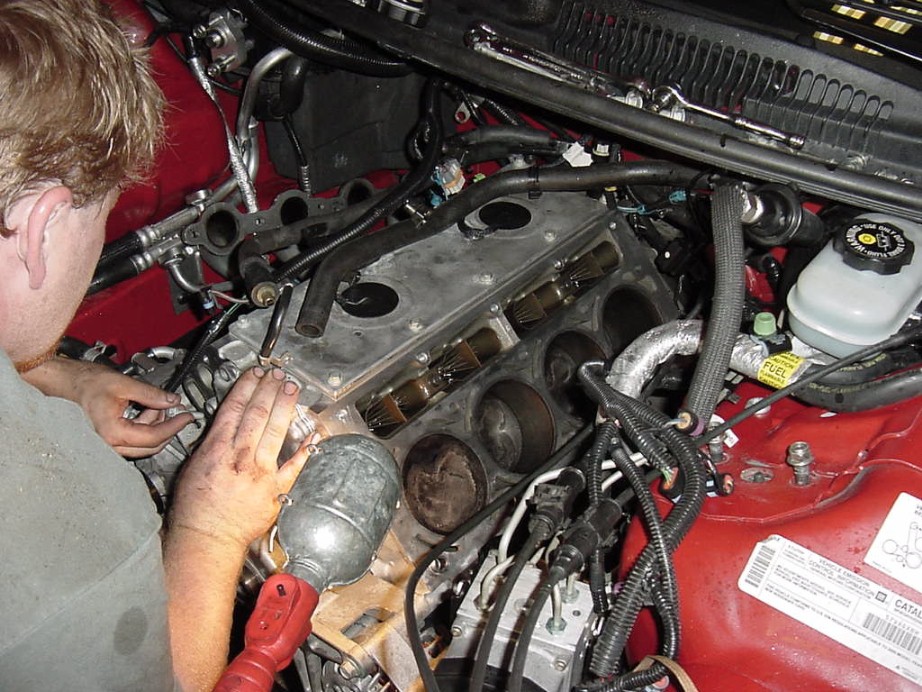 Here we're installing the Timing Chain cover
Also visible is the driverside cylinders/pistons. Notice the carbon build up on the pistons.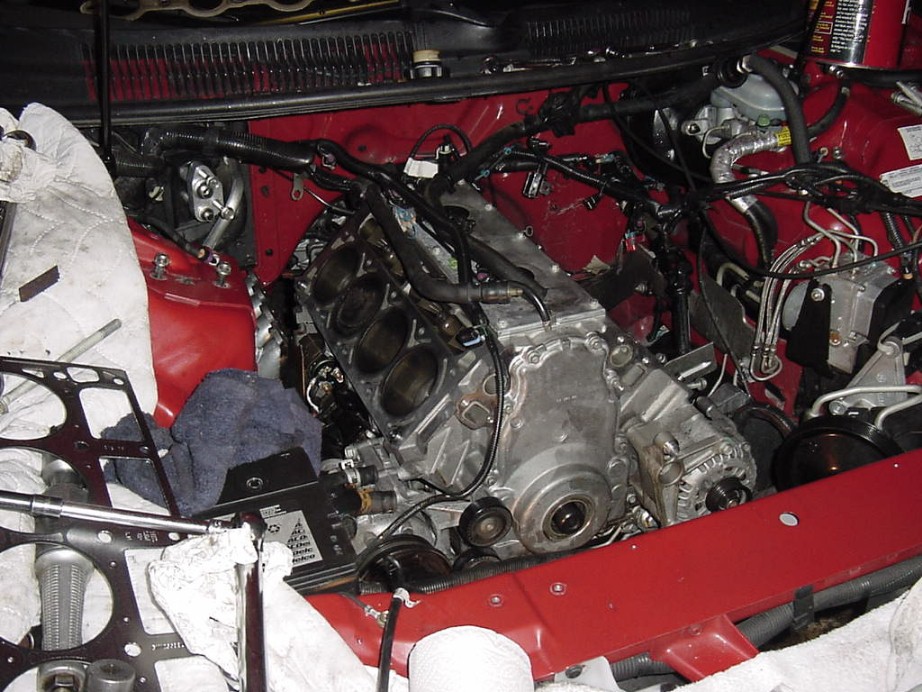 Passenger side picture showing completion of Timing Chain cover Re-install....Cam swap was a success.
Notice that the block has already been cleaned of any Gasket residue. This is an
absolute MUST before installation of the new heads. All bolt holes must be free of moisture and residue as well. This cleaning
process is typically the longest and most tedious part of the install.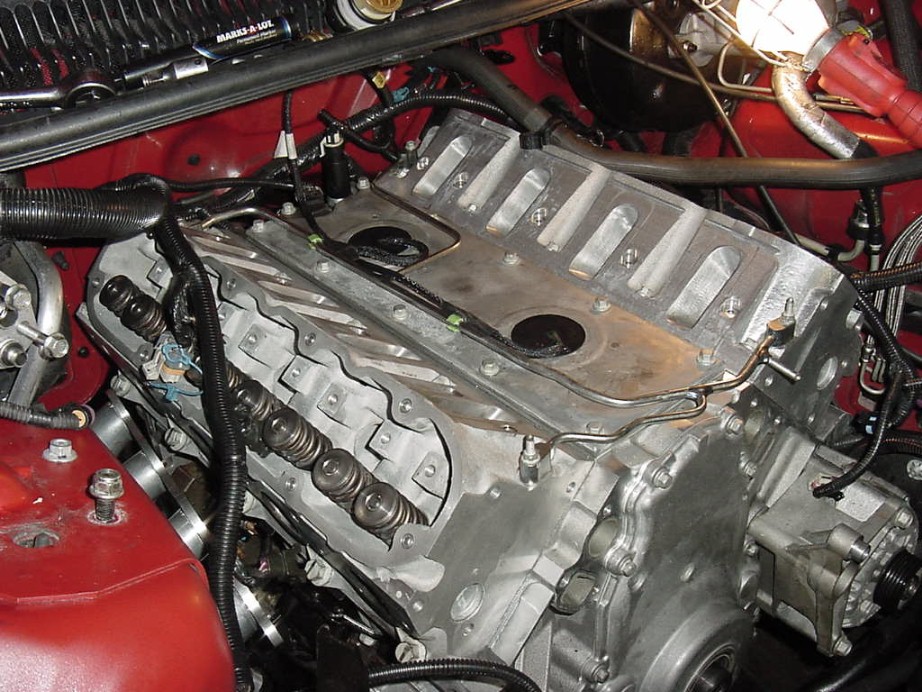 Pics of the new Stage II's in place
All that remains is dropping in the intake/T-body as well as the entire front assembly
(Radiator/support/crank pulley/water pump etc). The hard part is over.